Ranjit Rana - Committed Compassionate Life Coach
Meet Ranjit
Meet Ranjit
Ranjit Rana is a Board-Certified Hypnotherapist, Master Coach in NLP (Nero Linguistic Programming) Time Line Therapy® Practitioner, and the founder of Vancouver-based life coaching company Results Right Now.
Using her passion to bring healing and awareness to others, Ranjit focuses on empowering her clients to master their emotions, and to tap into their courage, strength, and confidence, to overcome any number of life's challenges.
Ranjit takes a whole-hearted approach to life coaching. Using her skills and experience, she provides a space for her clients to speak and to be heard. She helps her clients to focus on creating a strong sense of self and lasting change at an unconscious level.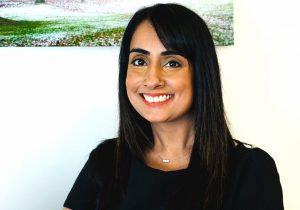 Having encountered and mastered a number of life's biggest challenges herself, from the death of a loved one to moving halfway across the world, Ranjit knows her techniques work.
Her other interests include dance, art, writing, world travel, live music, outdoor activities, and adventure.
If you are ready to change your life, open your mind and heart, and realize your full potential, contact Ranjit to learn more.
Latest Posts
Commit to continual growth, and use these free resources to get started. Keep learning, keep growing, and keep moving forward:…

Teaching others how to tap into their inner Power and Greatness!!Having an awareness practice is not only essential, but it…
Join the Newsletter
Keep in touch with the latest news, updates and regular useful information.